You can set stickers & shipping marks after consolidating your own container.
1) Choose the goods for your contianer, click "Next, set a sticker"

2) First, decide if you need sticker & shipping mark or not, then which you use ( individual setting is not available yet, please contact your sales assistant for help)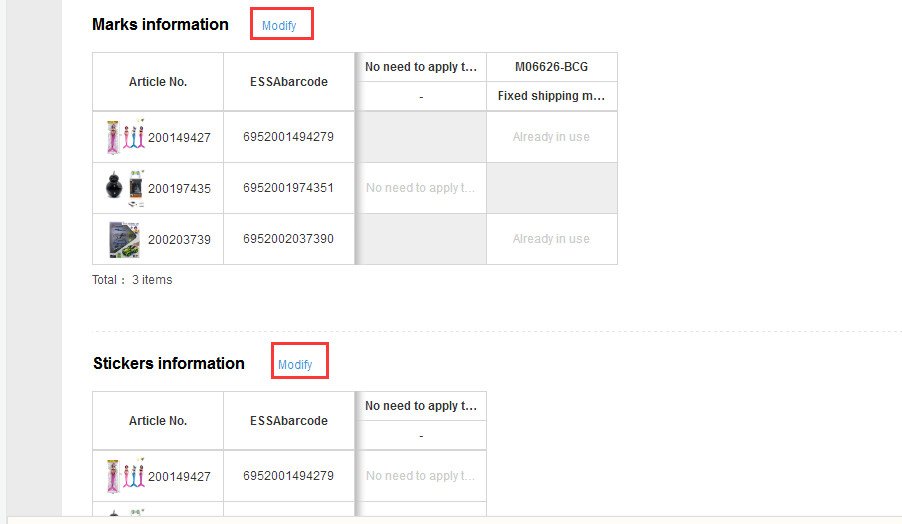 2) If you have shipping mark & sticker model, you can choose and tick one or more.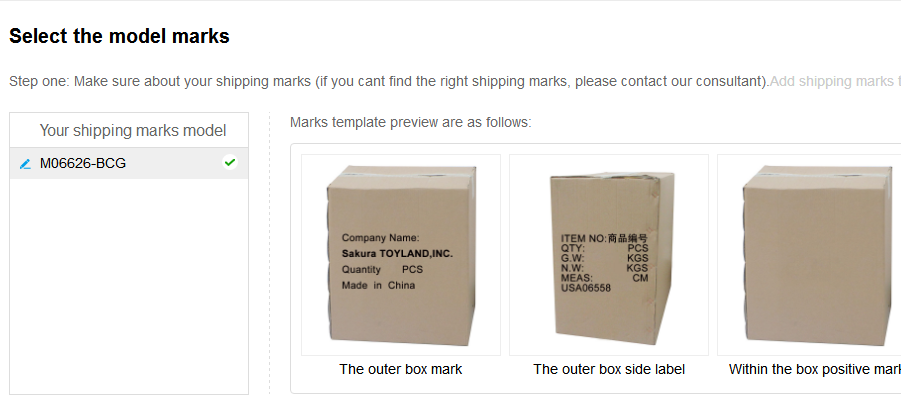 3) Tick the coresponding items to set if shipping mark & sticker is needed or not.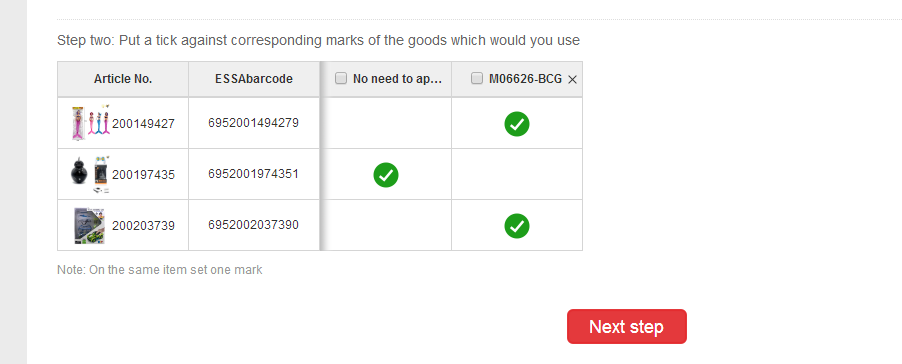 4) Make sure all the information is correct,then click"save and return"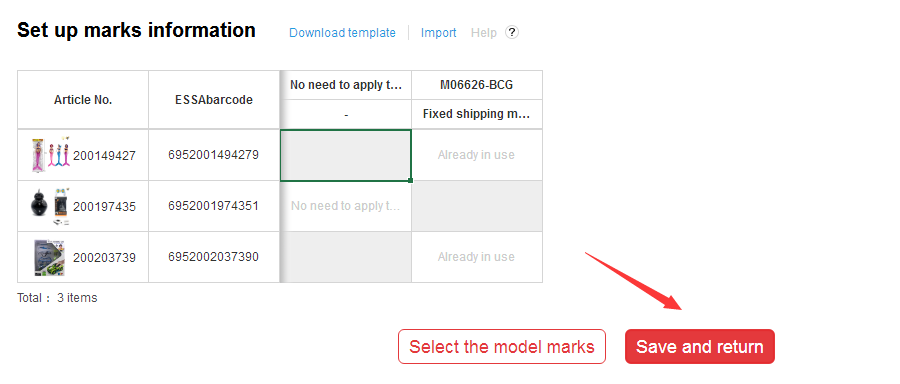 5) Check the information again, then click "send PO"

Notice: Shipping mark & sticker is set individually for each item, please pay attention and check carefully, especially when you place an order with many items. It is suggested to save to avoid data loss in the progress of setting shipping mark & sticker, during which, the system will save the latest set automaticly when you click "next".