1.How to contact consultant?
Log on to "Member center" by clicking the section of consultants, you will see summary information about each and ways to contact them.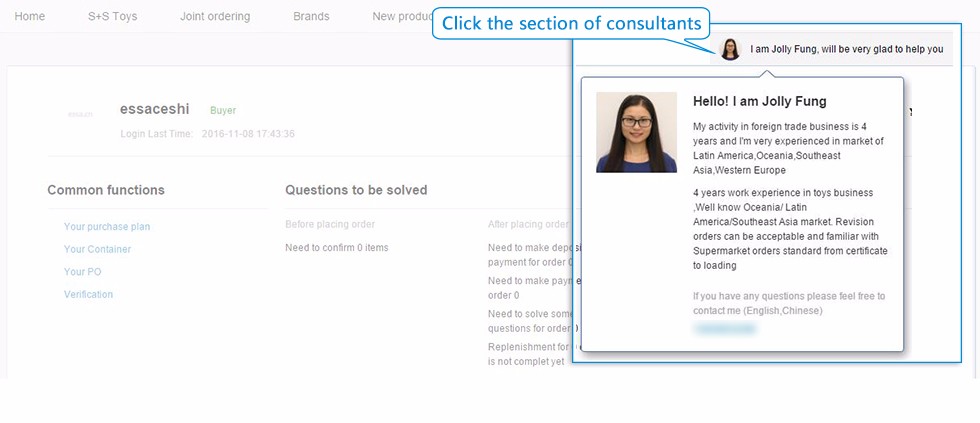 2.What is "Common functions"?
From here you can enter the next section 4 pages:"Purchase plan", "Container", "PO", "Verification" .

3.What is "Questions to be solved"?
Here we will inform you about the items, orders experiencing any issues.

4.What is the "Important notice"?
This is an important notice, such as those relating to change of date of shipment arising during production issues and so on.
If you want to watch the entire message, click "More".