It's the last quarter of the second half of the year and one of the most important end-of-year holidays, Christmas, is just around the corner. This year, due to the recessionary economy, many businesses have put their stocking plans forward. So, what are the new or more interesting products to look out for this Christmas?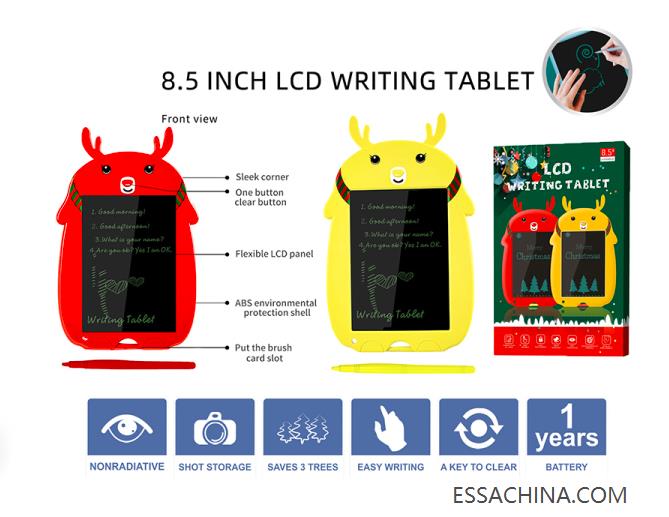 It is an LCD tablet that can be used for writing. The shape of the tablet is made of Christmas deer and the case is made of environmentally friendly ABS material; the drawing board in the middle is very smooth and there is a writing pen underneath the board so that you can pull it out and draw whenever you want to write, and the battery life of the tablet is up to one year. Children are naturally drawn to the outside world through coloring and drawing, and this Christmas is sure to be a hit with many consumers as it combines these elements.
LED Colorful Christmas Beaded Necklace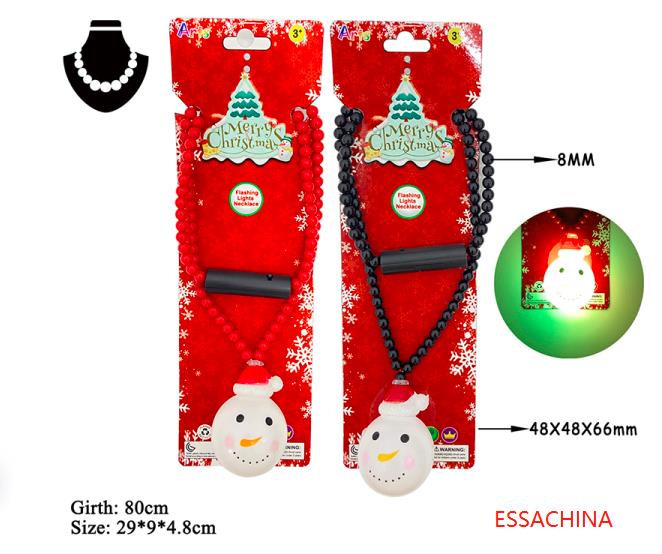 Unlike ordinary toy necklaces, this necklace is fitted with an LED device that emits a flashing light from the Santa Clause shape hanging below the necklace at the flip of a switch. The beads that string the necklace come in two colors, black and red, giving consumers a variety of options. On Christmas night, children will be delighted to dress up and wear this light-up Christmas necklace around the house.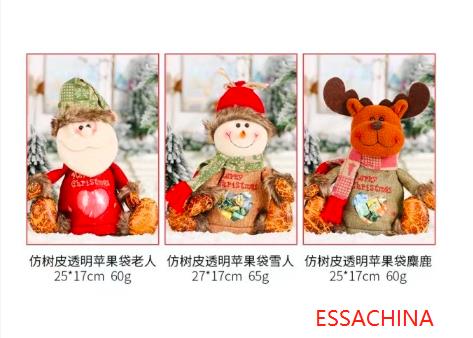 This is a faux bark clear apple pouch in fabric, suitable for small items such as apples and sweets, and is available in three shapes and styles: old man, snowman, and moose. The bottom of the ornament has a zip that opens and closes smoothly, allowing small food items to be tucked in from the bottom. The cute ornament can be used as a decoration for your home or as a Christmas gift for someone else. This fun and cute snack ornament will add to the Christmas atmosphere and will be much sought after by many consumers!