In the second half of the year, the global economic environment remained relatively shaken, subject to increased external uncertainty and instability, and the situation remained complex and severe.
Influenced by recurring epidemics and the ongoing war between Russia and Ukraine, the world economy is in a clear recession, with prices in many countries reaching record highs. As toys are non-essential goods, market demand is already showing signs of a downward spiral. Consumers' consumption behavior becomes infrequent in response to the unpromising economic environment, and even their confidence in the outside world is more affected.
Given the current social context, consumers are more or less under stress and to relieve that stress, stress-relieving toys as a pastime may be generating a lot of buzz in the market. So what new stress-relieving toys are there to look out for these days?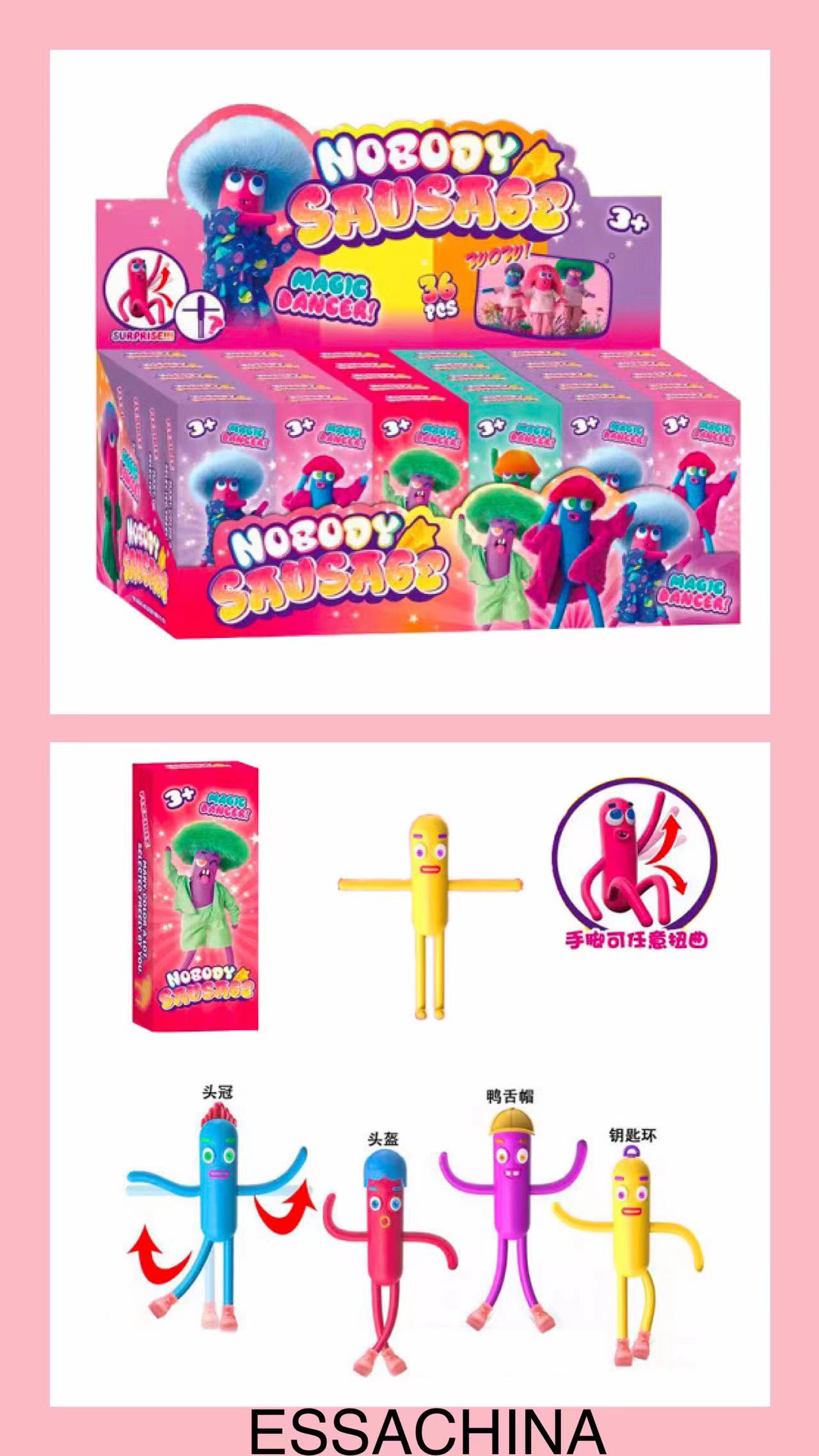 The sausage-shaped figurines are not really made of sausages, they are made of a material that can be twisted at will. A box contains 30 small pieces, each box contains a different sausage man from color to shape. Red, yellow, and blue; with duck tongue hats, key rings, helmets, and so on, it is very cute and funny looking. The best part is that it can be twisted into different shapes at will. It's so comfortable to squeeze when you're stressed!
Unzip the infinite flip bracelet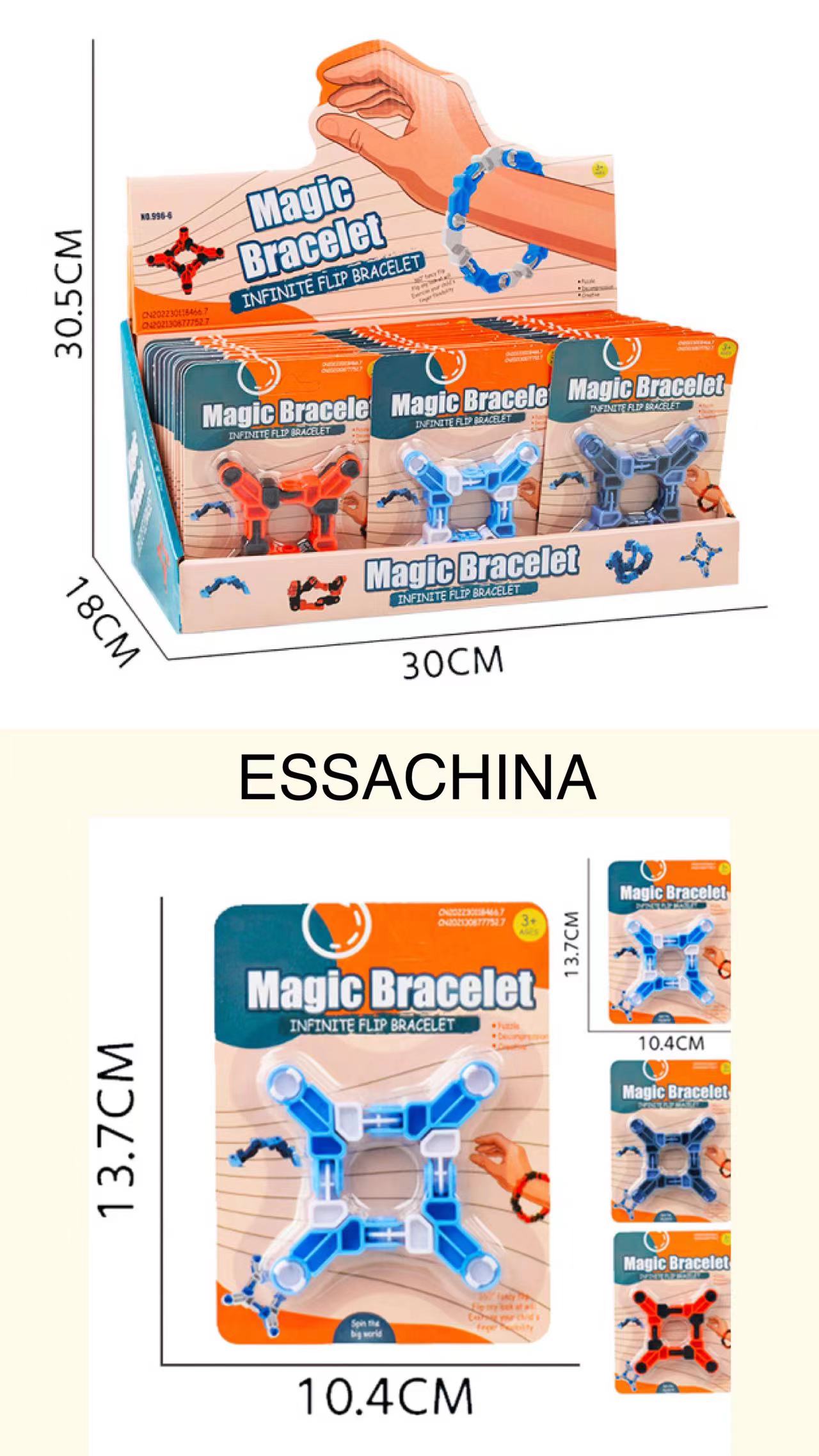 This is a stress-relieving bracelet that can be flipped endlessly. Each box contains 36 pieces in a choice of three colors; it is made of plastic and can be twisted into a circle shape to hang on the wrist. The material is very lightweight and durable, and can be squeezed into circles or turned into strips or other shapes, giving consumers a variety of options. This toy is perfect for the office worker, keep it on your desk and play with it when you're anxious, your worries will be easily dispelled!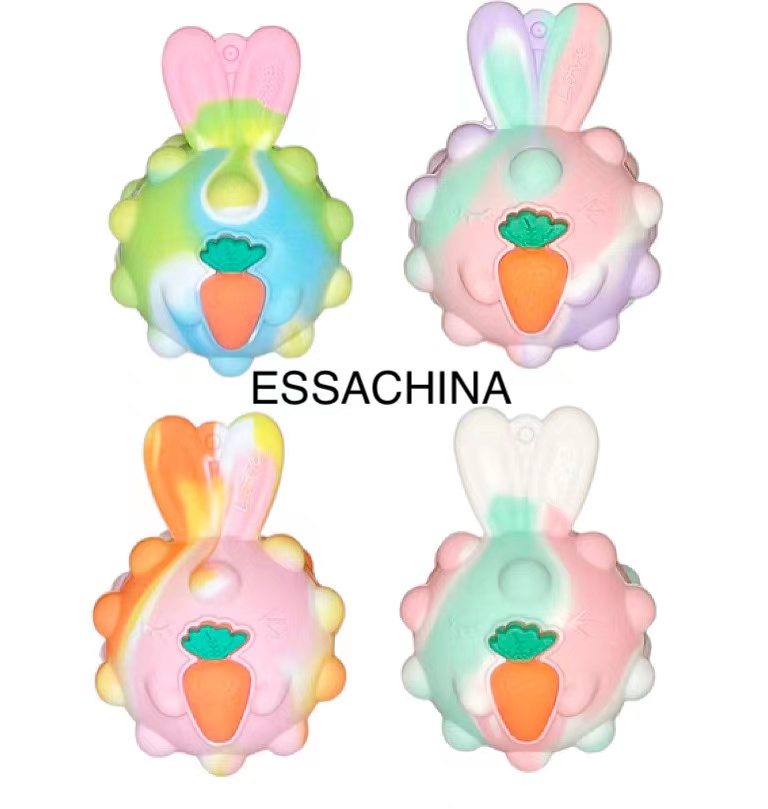 This is a very cute and healing hand grip ball. Made in the likeness of a rabbit, it has a colorful outer layer with raised particles to increase the friction between your hand and the ball, so that you can feel the obvious strength when you hold the ball in your hand, which is a stress reliever.
Merchants are usually concerned about which products will be more sought after in the market and which products are more interesting, especially now that the epidemic is on and finding products offline has become less easy, ESSACHINA can effectively help you solve this problem. ESSACHINA collects a wide range of toy categories to provide you with a variety of toy-sourcing options and help you reduce the time cost of offline product selection. To find out more, come and click and have a look! https://www.essachina.com/toys