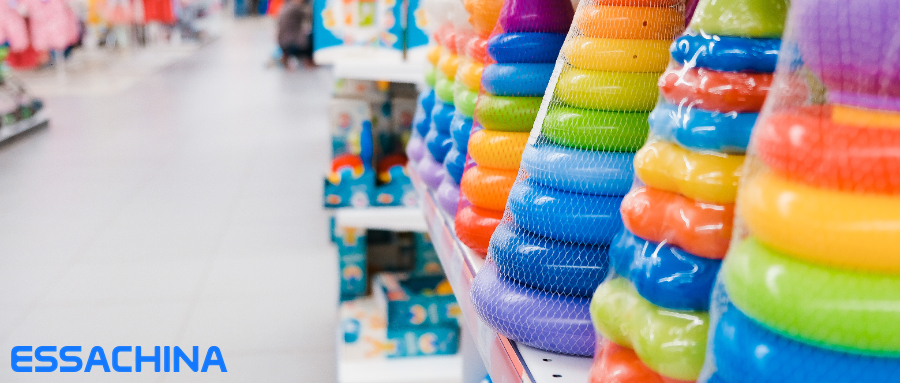 1. Yiwu toy wholesale market
Famous domestic and international toy brands have set up general distributors or general agents in Yiwu toy wholesale market. A considerable number of them are sold to more than 200 countries and regions in China and around the world through Yiwu.
Yiwu toy wholesale market categories can be broadly divided into cartoon deformation, electric remote control, assembled puzzle, plush, cloth, electronic flash, flash games, inflatable toys, pet toys, wooden, alloy toys and other major categories.
Xingzhong district scattered mixed batch mainly. The first phase of this side of the west gate of the jewelry street to do plush toys. Most of the big toys, high-end toys from the Guangzhou market or Chenghai, small plastic toys Yiwu production cheap. Yiwu local production of toy products, mainly small plastic toys, plush toys, inflatable toys. Yixi Industrial Park has a toy production base.

2. Guangzhou Toy Wholesale Market
Guangdong is the world's largest toy and gift production base, Guangzhou as the south gate of the national toy market important position is self-evident. There are several major professional wholesale toy markets in Guangzhou: Liwan wholesale toy market, Haizhu Square wholesale toy and jewelry market, Yide Road wholesale toy market and so on. Yide Road toy business circle in Guangzhou is one of the most important toy gift distribution and trade bases in China, with many professional toy markets such as International Toy Boutique City, China Hong Kong Toy Boutique Wholesale City, Wanling International Toy Boutique Square and Jiales Boutique Toy City gathered here. Yide Road business circle not only radiates the surrounding provinces and cities in South China, but also is an important purchasing place for toy traders in Southeast Asia and Africa.
The main toys in Guangzhou wholesale toy market can be classified according to toy material: plastic toys, alloy toys, plush toys. According to the toy sales can be divided into: animation time goods toys, baby toys, novelty deformation toys, educational toys, model toys and traditional children's toys. According to the production and processing area of toy products alloy toys mainly from Dongguan Shenzhen, plush toys mainly from Zhejiang, plastic toys mainly from Shantou Chenghai.
Guangzhou Wanling Plaza Toy Boutique Home Accessories Wholesale Market
Market Introduction: With a ground floor height of 138.9 meters and a total of 41 floors, Wanling Plaza is one of the landmark buildings on the north bank of the Pearl River, and is a large modern trade center integrating wholesale, exhibition and business offices.
Environmental advantages: Guangzhou Wanling Plaza Toy Wholesale Center is located at the intersection of Jiefang South Road, the main north-south road of Guangzhou City, and Yide Road, where professional wholesale markets are highly concentrated and stores are lined up, looking south to the Pearl River, east to Haizhu Square, adjacent to the immigration office building, and close to the provincial government, municipal party committee, municipal government, municipal courts and other government departments such as municipal planning, land and housing management, taxation, labor, as well as municipal social security, notary public and other offices.
Guangzhou Yide International Toy and Stationery Boutique Square
Market introduction: Guangzhou Yide International Toy and Stationery Plaza (boutique wholesale market) is located at the intersection of Yide Road and Tiancheng Road and Haizhu Road in Guangzhou, with a total construction area of about 25,000 square meters and more than 1,200 stores, which is the largest, highest grade and most complete management of the toy and stationery professional wholesale market in South China.
The square is divided into four floors, mainly dealing with all kinds of toys, stationery and exquisite gifts. The Plaza sells tens of thousands of varieties. In order to meet the needs of customers of different ages and consumption types, the goods take into account the three grades of low, medium and high, in addition to the traditional plush toys, cars and aviation models, there are also new toys and stationery goods of different foreign brands. The third floor brand marketing center mainly deals with various imported and domestic brand-name toys, office cultural supplies, exquisite gifts with Chinese characteristics and holiday decorations, such as Chinese ceramics, cloisonné, various colors of lanterns, folk paper cutting, etc.. Favorable price, complete variety, quality assurance, service first is the purpose of all the merchants in Guangzhou Yide International Toy and Stationery Plaza, which is also the guarantee for customer service. As the largest wholesale market of toys and gifts in South China, it has frequent trade with Hong Kong, Macao, Taiwan, South Korea, the Middle East, Europe, America and many other countries in the world.
Guangzhou Zhonggang Toy Boutique Wholesale Market
Market introduction: China Hong Kong Toy Wholesale City is located in the center of the most prosperous old city of Guangzhou - Yuexiu District, Yide Road, with excellent transportation and geographical location.
Founded in 1994, China Hong Kong Toy Wholesale City is the earliest toy wholesale market in Guangzhou. After ten years of development, we have become a world-renowned toy wholesale market, bringing together many domestic and foreign brands of toys, with annual sales of hundreds of millions of yuan, and countless toys sold around the world, almost every toy you see around you can be found in China Hong Kong Toy Wholesale City. In order to keep the toy products at the cutting edge of the trend, we give merchants and manufacturers a good business environment and many supporting services, so that a variety of novel toy products quickly occupy the market.

3.Linyi toy wholesale market
The toy market in Linyi is huge, and the wholesale toys are mainly concentrated in the two markets of Shandong Linyi Yongxing International Toy Wholesale City and Shandong Linyi China Educational Supplies Procurement Base, with many other merchants scattered in various other markets.
Yongxing International Toy Wholesale City is developing rapidly, with favorable rents and perfect supporting facilities attracting many strong toy merchants, and has now developed into the largest toy market in Southern Jiangsu and North China. Industry insiders say that Linyi has nearly 1,000 toy merchants, large and small, and has become a "second storage place" for toy manufacturers across the country, and is one of the largest distribution centers in the toy domestic market comparable to Yiwu.
Linyi Toy Wholesale Market is located at the intersection of Linxi 7th Road and Shuitian Road, Lanshan District, Linyi City, with the main business scope: general toys, electric toys, plush toys, inflatable toys, craft gifts and so on. It is a professional wholesale market of toys in Linyi approved by Linyi Municipal People's Government, and also a larger professional market of toys in northern Jiangsu Province. The larger merchants in Linyi toy circle are operating here, such as Tianyuan Toys, Henghui Toys, Dafang Toys, etc. The scale of Yongxing Toy City is the first in northern China, and its annual trading volume is second only to Yiwu, Zhejiang Province, so it is known as South Yiwu and North Linyi.
There is also a good online purchasing platform ESSACHINA